Claremont High School Alumni Society
1911-2020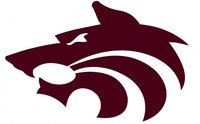 Erik Seineke
Profile Updated:
September 14, 2020
Yes! Attending Reunion
| | |
| --- | --- |
| Residing In: | Prescott, AZ USA |
| | |
| --- | --- |
| Spouse/Partner: | Marsha my loving wife! |
| | |
| --- | --- |
| Occupation: | Proposal ops. for Aerospace (Apollo) and on to the power industry for Nuclear International arena |
Children:
Heather Lynn, born July 23, 1973
Grand daughter, Reese
Erik's Latest Interactions
Alex Hughes - I have, finally, solved "The Great Mystery of 1961" - in the summer of 1960, My Dad moved My older sister and Myself to live with his fiance (she was 28 - Dad was 51). i started 9th Grade in Fontana at Fontana Junior High. Mr. Hughes taught Student Government and Civics there and signed My 1961 Yearbook "Ladle" (part of the steel-making process). I asked him to sign next to his photo. Found that yearbook today, Jan. 9, 2021 (Joan Baez's 80th B-Day) published 60 years back! He was an excellent teacher, I let the teachers I enjoyed sign, very likeable and gave respect where respect was given. I read that He started his Claremont Career in 1966 - I believe He left the Fontana School District after 1964.

Our little girl, Tiffany Rose, passed on July 19 from heart failure. We rescued her through The Humane Society knowing of Her maladies. She was with Us for close to 3 years, she was 8 Y/O when We rescued Her. Rest in eternal peace little one!
Coach McCarthy - lost but not forgotten !
He was intense in his style - either You were in or You were out !!
His agenda was perfect for Me - childhood Asthma & extensive allergies kept
Me back from other sports. He pushed and I responded - He took Us through
the U. S. Navy Survivor & Rescue training @ CJHS. Through the years, I have
developed a respect for all things "H2O" - whether it be body surfing in California
and Hawai'i OR rafting many of the rivers in the western U.S. ! My 8-day, 270 mile
raft trip down the Colorado in the Grand Canyon was the best !
Thank You for instilling, in Me, the confidence I needed most !!!
Rest in Peace (with Your life jacket on) - Erik Seineke in Prescott, AZ
Mrs. Rohrs was My 2nd grade teacher at Oakmont Elementary School circa 1953 - I
remember how she would excite Us into learning and absorbing in those formative years.
I think My sister was friends with the daughters and had a crush on Fred, Jr. !
I hope this message is read by the survivors in the family.
Deepest condolences and a tribute the long life of a fine person!!
Respectfully, Erik Seineke in Prescott, AZ meseineke@msn.com
Post script : I still have the class picture from Our 2nd grade class !!!
To Mrs. Hargrave and Your extended family - May i call You Katie ??
I grew up in Claremont, CA as well and have wonderful memories !
Reading "In memorium" is very sharing and portraying a full life lead by Randy and, of course,
Yourself and family to continue to "carry the torch" for all things Hargrave !
I was Class of 1964 and remember riding My bicycle around town and spotting Randy in
His brand- spanking- new 1957 Chevy BelAir - wow! He had it converted to a stick, as I recall,
the front suspension dropped, chrome reversed rims and the entire front end flamed !!
I was 12 years on this earth at the time and so impressed that I vowed to, one day, own My
first car and it would be the same color and model as Randy's '57 !! I moved out on My Own at 17
and by the time I got My drivers license at 18, I bought a '57 Belair i saw at the Mardi Gra at UCLA.
That was 1965 - took some time for Me to fulfil the promise to Myself. I, too, followed a path of
drag racing, muscle cars and one of the founders of the Z28 Club of Southern California & club racing
at Riverside Raceway! Thank You Randy, RIP- Erik Seineke in Prescott, AZ. meseineke@msn.com
I loved the experience of being a part of something greater than the individual. Choir was a choice, and tryouts were intense! We performed at Bridges Auditorium for special occaisions and The Christmas Program was always well received and the most rewarding as well!! That time at Oakmont is always a memorable experience - until 6th grade. We were the first 6th grade class at Eleanor Daily Condit School - circa 1958 - the year My voice went into hormonal disaster !! Choir tryouts , once again, a solo that put Me "on the bench" !!
Tributes to Miss Corbeil are so compelling - She impacted many of Us in sharing Her passion with
ALL OF HER CHILDREN . Rest in peace!! Erik Seineke in Prescott, Arizona meseineke@msn.com