Claremont High School Alumni Society
1911-2022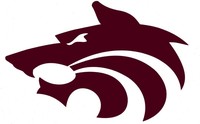 In Memory
Clive Avon "Pete" Fullerton - Class Of 1963 VIEW PROFILE
Feb 6, 1946 - Sep 28, 2021
---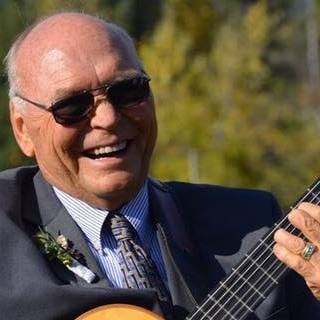 Clive Avon Fullerton, AKA Pete Fullerton, of Rock Hill, South Carolina and formally from San Jose, CA, died peacefully at home with family on September 28, 2021. Born in Pomona, California on February 6, 1946, Pete was one of a kind. His hugs were legendary, his smile infectious, and his love was for everyone.
His early career was in music as the bass player/background singer for We Five, a well-known music group of the sixties. He met and married the love of his life, Susie, at the age of twenty. They spent 56 amazing years together welcoming six children and eleven grandchildren.
In 1972 he became involved in a charitable project begun by his friend and godfather, Gordon. After Gordon's death, Pete and Sue kept Truck of Love going, incorporating in 1986 as a non- profit charitable organization. In those years they worked with unhoused people in the San Francisco Bay Area; led group trips to Tijuana, Mexico to work with people living in the garbage dump, prisons, and other poor communities; and started a children's day camp on the Tohono O'odham Nation in Arizona that continued for 33 years. Everywhere he went the gift of music accompanied him. His incredible voice was the trademark for much of his ministry whether singing with Truck of Love groups or in the gospel choir at St. Mary Catholic Church in Rock Hill.
Moving to South Carolina in 2009, Pete encountered people living in the woods near Rock Hill. For 12 years he worked with several communities providing necessities of food, clothing, and water and helping them find jobs and reunite with family. He worked until he couldn't work anymore.
Seeing a need for housing for single women Pete and Sue had just begun plans to help open a women's shelter in Rock Hill. The shelter, Her Place, is scheduled to open in 2022.
His son, Andy wrote: "He gave everything he had to anyone who needed it. Because it was the right thing to do. He was an example of how to live what you believe. He loved wholly, and without reservation. He was always there with a hug, and an 'I love you.'"
Pete was preceded in death by his brother, Gaylord, and his daughter, Griffie. He is survived by his wife, Sue; his brother, Darrell; his children Tim, Julie (Rob), Ian (Katrine), Peter (Kim), and Andy (Audra); and his grandchildren Gregory (Holly), Kayleigh (Brian), Buzz, Samantha, Annie, Alissa, Ethan, Ella, Hugo, Fiona, and August.
Services and burial at St. Mary Catholic Church in Rock Hill are to be scheduled.
In lieu of flowers the family prefers memorial donations to Truck of Love designated for Her Place Women's Shelter. See truckoflove.org for information.
- The Herald, Oct. 5, 2021
---
---
Watch Sue Fullerton discuss her husband as he receives Hometown Hero status via the local news.
FYI: When i watched it the newsclip was proceeded by a 15 second commecial, then a lovely piece about Pete. I just wanted to let you know that the link is safe and worth your while.
https://www.cn2.com/cn2-hometown-hero-celebrating-the-life-and-legacy-of-pete-fullerton/
Click here to see Clive Avon "Pete"'s last Profile entry.