Claremont High School Alumni Society
1911-2022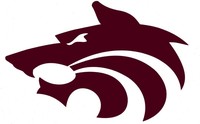 How to Use This Site
HOW TO GET STARTED:
You will need to create your individual Profile in order to access any password protected pages on this site.

It's easy, FREE and secure. Class Creator is our website provider and NEVER releases email addresses to third parties.
If you are new to the website
please read this page
as it will answer all of your questions on how to get a password, make a profile, and use the website. If you need help, please Contact Us for support.
Getting Started:
Simply look at the top of the list in the left column and click on "Class Rosters ". Find your Class year, click on it then select your name, and follow the prompts to set up your personal password and start your profile.
TIP: To avoid getting swamped with too many birthday notices & other updates, go to Notify Me to select which notices you want to receive! Be sure to select Immediately to this one so you'll get important news from us: "An administrator sends an email to all Alumni (strongly recommended)"
If your name is NOT listed in your class roster, Contact Us.
If your name is spelled incorrectly, you can correct it when you log in. If you choose to omit your birth year, select Y at the top of the list of years.
The password that you enter during this process will be used as your login password.

You can personalize your page with information such as your employment, hobbies & interests, high school memories, your family and photos.
If you click "Remember Me" when you log in, you will not need to enter your name and password next time you go to the site. You can login from computers other than your home computer but you will need to enter your password.
Remember to use the SAME email address and password each time you log in.
You can change your email address or password in the Member Functions section in the left column.
REMEMBER: If you change your e-mail address, snail mail address, or phone number, please update those in your Profile so we have your correct information at all times.
Most of all, enjoy and have fun with the website!
First, read the entire Home Page to see what's new. Then click on the list of links in the left column to read about the topic shown.There are various pages of information, alumni profiles, CHS history, sports, etc. Explore all the pages as you have the time.
Alumni Chat is an opportunity to post notes, opinions conversation, etc. Be sure to Click REPLY to stay in the conversation thread you enter, or click POST NEW TOPIC to change the subject and start a new thread.

---

How to upload pictures to your profile page:
Be sure you are logged in on the home page. In the links on the left side under MEMBER FUNCTIONS, click on the link: Edit/Upload Photos.
The Photo page will appear and you'll see a gray box titled: Upload New photo. Click on this box and you will be at the Add Photo page.
The Add Photo page gives basic instructions for uploading your photos.
Sort: The sort number controls the order in which photos display on your page. By default your pictures will appear in the order you entered them, so this isn't important for your first picture. But later if you want picture #5 to appear first, you will have to change the sort numbers on your pictures. If you delete a picture, the sort numbers for the remaining pictures do not change (e.g., if you delete picture #2 out of 4 pictures, you will show pictures #1, 3, and 4.)

Caption: Caption is the description you write for your picture.

Browse: This is the most important one, for this is how you find the picture on your computer and get it to appear on your page.

Your first picture will automatically be Sort Number 1.

Now click the Browse button. A list of folders on your computer will show up. Locate the folder that holds your picture. For most members this will probably be the My Pictures folder located in the My Documents folder. When you have clicked through to your picture file, click the view button at the top to show icons as pictures. This makes it easier to find the specific picture you want to upload.

Select the picture you want to upload by clicking on it once, and then click Open at the bottom of the box.

Now you will be taken back to the Add Photo page and in the Upload Photo box you will see the path to your picture.

Enter the Caption for your picture in the box.

Click the SAVE CHANGES button.
Now go to your Profile page and look for your picture and caption.
Shortcut for multiple pictures: If you are uploading several pictures that are in different folders, you can copy them to your desktop, then delete them later. Make sure you COPY, not move, your pictures, so you won't delete the original.
If you are still having problems, please contact us.
---
Alumni Chat
The Alumni Chat is a 3 tiered system consisting of:
1) Forums (or Categories)
pre-set by the site administrator.
2) Topics.
There can be an infinite number of topics under each Forum (or category). To start a new topic: choose a Forum (or category) , then click on "New Topic". Enter a title for your topic, type your message and click "Save". (Just FYI: A "sticky" topic is one that is tacked to the top of the page.)
3) Messages.
To add to a topic already started, click on "Reply". Type your message and click "Save" Once saved, you can edit or delete your own message. Please be aware that messages posted here are visible to all members. To send a private email, please go to the member's profile page and send a private, personal message from there.
When you first come into the Forum, click on a Forum (or category) title to see all the Topics under it. Click on a Topic to see all the messages posted there.
*Note: The first time you want to post on the Forum, you will be asked to set up a forum profile. This only consists of 3 short items, all optional.
a signature, if you desire one

your location

setting your time zone.
You will be able to edit your settings later in "My Settings", at the top of the Forum page.
"My Signature"
(optional) is anything you may want to appear at the bottom of each of your messages. For instance, your name, a short proverb or witty saying, etc.
"My Settings"

page, on every message you post, and at the bottom of every Forum page. (You can later Unsubscribe from your "My Settings" page.)
If you would like to have a photo of yourself appear to the left of your messages (and later on your threaded e-mails), click on "Forum Photo" at the top of the Forum page (or on "Edit/Upload Photos" on the left navigation panel).
If the picture that you want to use is already uploaded to your profile page, just click "Make This My Master Photo". If your photo is not already there, you will need to upload it (see "Upload Photos to Profile" under the "Using Our Site" category).
How to put photos in your messages
Posting pictures in the Forum is easy! See the attached pix at the top of the page for illustration of the following steps:
1) Click on the Image icon (the little yellow square in the editor, at the top left, to the right of the word 'source').
2) In the Image Button popup, click "Browse".
3) Find your picture in your files and click (or double-click) on the picture.
5) Click "OK" when it tells you it's uploaded. You can now see your image in the preview box.
6) Click on "OK" at the bottom of the Image Button box, and your picture will appear in your message box.
7) Complete your message (any text you want to add), then click on "Save". You can also preview your message if you desire, before clicking Save.
Experiment, if you want, with the editing tools. Changing the size and color of your font is fairly easy.
Use the Preview button to see how your message looks before saving it. After saving your post, you will still be able to edit or delete it.
You can also attach files to your message.
Click on "Browse" at the bottom of the message box.
Locate and click on the file you want to attach.
After you save your message, your file will appear as a link at the top of the message (see attached pic of attached file at the top of this message).
(Note: Do not click on Preview after attaching your file because your attachment will be lost and you will have to attach it again.)