Claremont High School Alumni Society
1911-2023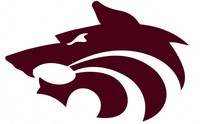 About Us
WHO ARE WE?
The CHS Wolfpack Alumni Society is an association of Claremont High School alumni from the school's inception in 1911 to present day. The Society was founded in February, 2011, by a group of alumni volunteers from several CHS classes to commemorate the school's 100th anniversary. We are an all-volunteer, non-commercial social organization.
WHAT DO WE DO?
Our goal is to become a network for Wolfpack alumni to find and communicate with each other, know about Alumni events, and become a resource to support the needs and activities of Claremont High School. We intend to accumulate complete rosters for all CHS classes, scan and upload all CHS yearbooks, post alumni news and photos, and foster the spirit of Pack Pride that has been the hallmark of our Alma Mater.
Celebrating the CHS Centennial in 2011 included participation in Claremont and CHS events, and the Society was named by the City as Honored Community Group for the 2011 July 4 festivities. The first ever ALL-Alumni Reunion October 28-30, 2011, brought alumni "home" to Claremont for 3 days of Homecoming activities and a reunion party of 250 alumni, families & friends. The second ALL-Alumni Reunion was held in September, 2012, at the Old School House.
HOW DO WE HELP CHS?
We supported the CHS Don F. Fruechte Theatre for the Performing Arts and encourage Alumni to donate to the $1.5 million matching grant challenge.
Click CHS Theatre for more details. In November, 2011, the Alumni Society donated $3,500 to the CHS Theatre Project from proceeds of the first All-Alumni Reunion and other events, donated 2 bronze plaques to CHS in honor of CHS Veterans and the school Centennial, and arranged for a US flag to be flown over the US Capitol in honor of the CHS Centennial, donating the flag to the school. In 2012 we donated $1,000 in matching grants to sponsor 8 theatre seats in the new theatre.
Future support of CHS will be directed as needed by the school.
HOW CAN YOU SUPPORT YOUR ALUMNI SOCIETY?
Help scan yearbooks for inclusion on our website!
Track down missing yearbooks! These books are needed to complete the CHS permanent collection: 1922, 1925, 1932, 1968 & 1969.
Attend Alumni events on July 4 & Homecoming weekend.
Volunteer to help on the Leadership Team or at Alumni Society events.
Get all your CHS family, classmates, and friends to join the website!
Contact Us with your suggestions and ideas!
THE WOLFPACK ALUMNI SOCIETY WEBSITE
THE ONLY OFFICIAL WEBSITE OF AND FOR
CLAREMONT (CA) HIGH SCHOOL ALUMNI!
Use of this website is FREE to all CHS Alumni,
but Membership has its privileges!
Become an Alumni Society Member by donating $20 per year to help cover our operating costs, with any balance donated to Claremont High School. You get occasional little gifts, bragging rights & hugs from fellow alumni! Your voluntary support of our Alumni Society website & events is always appreciated and welcome.
Website Subscription Scam ALERT!
Please note that these are NOT from us!
Alumni
Archive and Alumni Class (and there are others) are out to get your money. They are NOT affiliated with Claremont High School or our CHS Alumni Society. You can Google

Alumni

Archive Complaints and Alumni Class Complaints to read more.
If you have joined these groups, DO NOT give them email addresses of your friends or classmates! They use them simply to solicit money. We NEVER give email addresses or other personal information to third parties. Read our PRIVACY POLICY at the bottom of the Home Page.