Claremont High School Alumni Society
1911-2022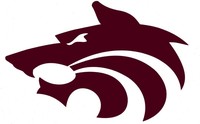 In Memory
Thomasin Anne "Tamsie" Sloan (Goyer) - Class Of 1962
1944 - Apr 7, 2022
---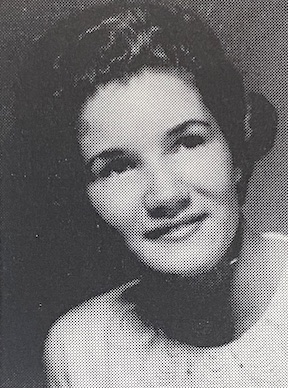 El Espiritu, 1961. Tansie's Jr. year.
---
Thomasin 'Tamsie' Anne (Sloan) Goyer, age 78, sadly passed away on Thursday April 7, 2022. She was a wonderful mother and grandmother, who was always there when we needed her. Anyone that truly knew her, knew she had the biggest heart. She never knew a stranger and would always make you feel welcomed. She loved fiercely and deeply, and we take comfort in knowing that she is now at peace, no longer in pain and able to breathe with ease again. Hopefully she finds someone up in Heaven to argue with, because she often liked to argue just for fun. She taught us there's always something to be grateful for, the best thing about laughter is sharing it, and there's no limit to how much love a heart can hold. The love she had for her family was unconditional. She will forever be in our hearts, always missed and never forgotten.
Born in Boulder, CO, Tamsie grew up in California and graduated from Claremont High School. She became a flight attendant for TWA and went on to meet her husband (Denton Goyer), move to Oklahoma and start a family. She was an avid animal lover, enjoyed traveling, reading, crafts and spending time with family.
Tamsie is survived by her daughter and son-in-law, Stacie and Marcus Cloud, her grandson and his wife, Broderick and Sydney Gibson, her granddaughter and her husband, Kenze and CJ Epperson, two great-grandsons (Miles-2yrs & Carter-4mo), one great-granddaughter (Lanie Rae-3mo), and her brother, Chuck Sloan. She also leaves behind many dear friends, and I do mean many, because she would talk to anyone, about anything, at any time, and always made friends wherever she went. She is preceded in death by her parents (and will now be able to resume penny football bets with her dad again), two sisters, one brother and her husband …and many animals.
There will be No Services. She simply wished to be cremated. Her family will spread her ashes in private ceremony at a later time. She supported many charities for both animal wildlife and children in need; so in lieu of flowers, please honor Tamsie by donating to a worthwhile charity. She would tell you they could use it more than she.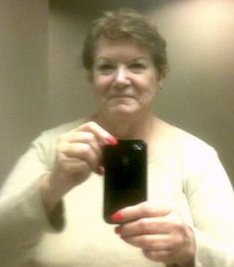 God looked around his garden and found an empty space.
Then he looked down upon this earth and saw your tired face.
He put his arms around you and lifted you to rest.
God's garden must be beautiful. He only takes the best.