Claremont High School Alumni Society
1911-2023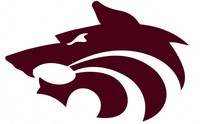 In Memory
Randolph "Randy" Leonard Hargrave - Class Of 1960
March 27, 1941 - August 1, 2013
---

Randolph "Randy" Leonard Hargrave,
72 years old, passed away on Saturday morning at his Laguna Beach home, amongst his family and with his dog on his lap, from chronic lung failure due to a severe reaction to a medication.
Randolph, whom family members and close friends knew as Randy, was born to Hallett Leonard Hargrave and Lena Ashton Hargrave, March 27, 1941, in Upland, Ca. Randy graduated from Claremont High School in 1960 and then went to the school of hard knocks shortly thereafter as he pursued various jobs and business ventures in the real world. Randy married, Kathleen Jane Morgan, on April 29, 1961, where they lived together in different parts of Claremont, California for the next 35 years. Always fond of the beach and their second home in Laguna Beach they made a permanent move to Laguna Beach in the late 90's until present.
Randy in his early newlywed years bought into business with San Dimas Ready Mix and Al Preszler. Randy devoted much of his work life and effort into this business.
At this same time in life he was very active in the kids life, from Little League, PDCA, Bowling leagues, hunting ,fishing, drag racing, car collecting and of course traveling and driving his Porche with his San Gabriel Valley Porche Club friends, he was a very busy man. In 1984, both Randy Sr. and Katie purchased what was then known as Apex Painting from a family friend. The company has proved to be a family business for the entire family for years to come.Where today, from the help of Randy Sr. and his extraordinary vision, the business has evolved and grown into extraordinary heights and gained much national respect and is now known as Apex Imaging Services. Apex has been spearheaded in recent years by Randy's oldest son Hal, joined with his daughter Deb, and son Randy Jr. and of course his wife who never slows down, Katie.
On any given day, most of Randy's grandkids are active and usually visible on the premises of the Apex office, in Pomona, California. In the last few years, with Randy's inspired vision the company has taken on a new shared interests with the Be Perfect Foundation, founded by Randy's grandson Hallett Hargrave and immediate family. The key point and day-to-day operator Lorie Hargrave.
Randy and Katie were fortunate enough to gain friendships through the San Gabriel Valley Porsche Club, South Coast PCA, 356 Club, PDCA, and local Lagunians.
Their love of wine and travel took them on trips all over the globe where they were sure to meet new lifelong friends. Touring with long time friends in their Porsches around the United States was always a highlight for Randy. His need for speed, bonding and friendship was cemented with this great group.
Most of Randy's conversations evolved around Fishing, Hot Rods, Ferrari's and of course his favorite Porsches.
Some of Randy's best Sunday afternoons were spent at, the Marine Room, in downtown Laguna Beach, where he would watch and move around to "The Missiles". The family would like to thank the Mayor of Laguna, Kelly Boyd, for giving them the chance to experience those great moments.
Randy is survived by three children: Deborah Hargrave, Hallett and wife, Lorie, and Randy Jr. and wife, Renae. Randy also is survived by ten grandchildren: Jennifer Shirlock, Ian Shirlock and soon to be wife, Maria, Shelby Shirlock, Hallett K. Hargrave, Corey Hargrave, Hailey Hargrave, Bella Hargrave, Randi Lee Hargrave, Jennifer Rowler, and Carissa Bailey. Randy is also survived by a great-grandchild, Kaydrien Shirlock, and family dinners could always include a real conundrum of grandchildren's friends, girlfriends, boyfriends, and partners.
Randy was always known as a visionary and somebody who was passionate about his hobbies and various collections. But the thing that he valued most was his family. And that vision will live on for years to come as his legacy will live on forever.
Service to be held on Tuesday, August 6, 2013 at 3:00pm at the Laguna Beach Presbyterian Church 415 Forest Ave, Laguna Beach, CA
Reception immediately following services at the Hotel Laguna 425 S. Coast Highway, Laguna Beach, CA 92651
In lieu of flowers and condolences, the family is requesting that all donations be made out to the Be Perfect Foundation in Randy's name and mailed to: 720 Indigo Ct., Pomona, CA 91711
~ Orange County Register, August 1, 2013
---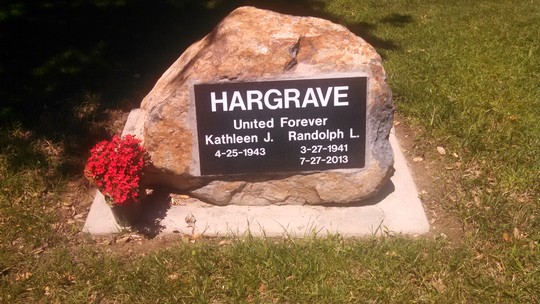 Oak Park Cemetery - Claremont, CA