Claremont High School Alumni Society
1911-2020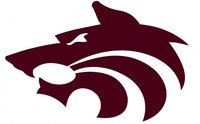 In Memory
Dorothy Elizabeth Stafford (Zaharia) - Class Of 1943 VIEW PROFILE
May 16, 1925 - Jul 21, 2007
---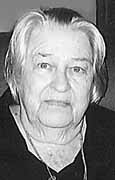 DOROTHY ZAHARIA 82, of Tucson, passed away July 21, 2007. She was born Dorothy Elizabeth Stafford, May 16, 1925 in Phoenix. One of Dorothy's fondest memories growing up was spending time at her Grandma's house; they spent many hours in the kitchen with lots of laughter and good times. She also recalls her mother, Marie, spending a lot of time cooking and baking.
Dorothy was born in Arizona but grew up in California. She graduated from Claremont High School in 1942 and gave the Valedictorian speech. During World War II, she touted herself as a "Rosie the Riveter" as she worked at the Douglas Aircraft plant.
Dorothy met Edgar A. Zaharia in the library of Chaffey College in California. It was love at first sight. They were married in New York City on May 22, 1944. They started a family and lived a military life and traveled in Europe with all five of their children in tow. Edgar retired from the military in 1968 and they bought their first home and settled down in Tucson. Dorothy was a homemaker and felt very lucky that she was able to stay home and raise her five children. She was very creative; she belonged to a woman's craft group and enjoyed making and creating various arts and craft project as well as oil painting and china painting.
Dorothy is survived by her children, Eric S. (Caryle) Zaharia of Tucson, Lynn M. (Kerry) Kincaid of Washington, PA, Maureen E. Gerard of Mesa, Randall L. (Chris) Zaharia of Victorville, CA and Janet E. (Henry) Atencio of Tucson. She leaves ten grandchildren, Amber, Chad, Corey, Corinne, Drew, Justin, Kyle, Marcie, Tieg and Tye. She leaves three great- grandchildren, Austyn, Haydyn and Skye. Mrs. Zaharia was predeceased by her husband on May 15, 1994, just short of their golden wedding anniversary and also by two brothers. A Service was held 10:00 a.m., Wednesday, July 25, 2007 at EVERGREEN MORTUARY, N. Oracle & W. Miracle. In lieu of flowers the family suggests that memorial contributions be made in Dorothy's name to Casa de los Niños, 1101 N. 4th Avenue, Tucson, AZ 85705.
Click here to see Dorothy Elizabeth's last Profile entry.