Claremont High School Alumni Society
1911-2021
In Memory
Beverly Ann Simmons - Class Of 1972 VIEW PROFILE
BEVERLY ANN SIMMONS
June 11, 1953 – June 5, 2011
Artist, world traveler, chef
Beverly was an energetic creative spirit, whose passion for travel was the inspiration behind her diverse talents.
A 1972 graduate of Claremont High School; Bev spent several years in Jackson Hole Wyoming while working in the ski industry.
Her adventures took her to Guatemala designing blankets for local weavers; she studied the art of batik in Bali, and even crewed as a chef and diver in the Caribbean.
The mid 80s were the "best time of her life" living in a remote Bahamian cottage accessible only by boat, in the Abacos. Inspired by the beauty of the islands, her days were spent diving the rainbow reefs collecting aquatic plants that she pressed into handmade paper enhanced with watercolors.
Bev continued her travels throughout Hawaii, New Zealand, Australia, & Fiji, where she earned her International Certification in Scuba Diving. Returning to Claremont in 1990, Bev taught at The Claremont Institute for the Creative Arts. She also earned her certification in massage therapy, received her degree in aromatherapy, and became an accomplished jewelry designer.
Bev's unique style and imagination will be preserved in all of her incredible artwork. Her paintings can be view at www.ultravioletfineart.com
Beverly is survived by her mother, Patricia Simmons of Claremont; by her sister & brother-in-law Linda & Forest Mathes of El Dorado Hills; by her sister and brother-in-law Lori & Bill Teague of Upland; and by her nephews, Ryan Teague of Alta Loma and Corey Teague of Upland.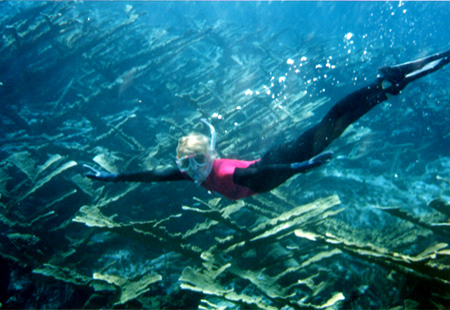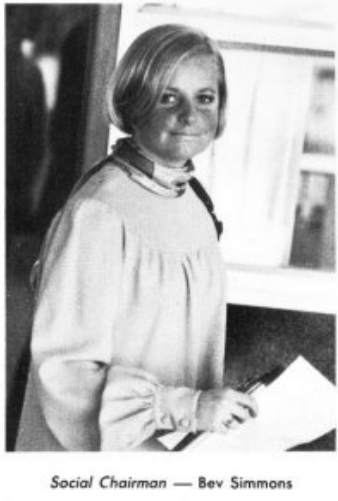 Click here to see Beverly Ann's last Profile entry.