Claremont High School Alumni Society
1911-2022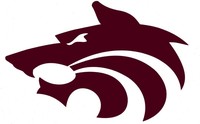 In Memory
Robert Lincoln "Bob" Kelly - Class Of 1956
Oct 29, 1939 - Aug 26, 2018
---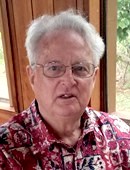 San Diego, Calif. Robert (Bob) Lincoln Kelly, II, passed away peacefully in his home on August 26, 2018, after a brave struggle with pancreatic cancer.
Bob was born in Honolulu, HI, to parents Robert Harper Kelly and Lois (Cohn) Kelly. Bob is survived by Adele Kelly, his wife of 27 years; Anne Kelly-Saxenmeyer, daughter with his first wife, Isis Wong; grandchildren, Jack, Lola, and Mazzy; and brother, Gerald (Jerry) Kelly.
Bob lived in Hawaii until the age of 13 and then moved to Claremont, CA, where he attended Claremont High School and graduated in 1956. He attended UC Riverside and graduated with a BS in Science in 1961. Bob went on to attend UC Berkeley where he received his PhD in Theoretical Physics in 1966.

He worked for various labs and universities, including Lawrence Berkeley National Laboratory from 1972 to 1982. He then took a job with a small government contractor in Los Angeles called Arete Associates. He eventually moved to San Diego and went to work for Science Applications International Corporation (SAIC) in 1989 and retired in 2004. Bob also served in the Marine Corps Reserves. At various times, Bob's career involved traveling in the US, England, Europe, and Asia. He briefly lived in England, Switzerland, and Germany.
After retiring, Bob continued traveling with Adele, and together they visited many interesting places such as Ireland, Poland, Russia, and Turkey. Bob had many athletic passions, including playing soccer and rugby in college, sailing in San Francisco Bay, shooting, long distance bicycling, and scuba diving. He especially loved horseback riding as a child, and at the age of 50 he rediscovered that passion and began competing in a rodeo type event called team penning. Those competitions took him as far as Texas and Oklahoma where he won many awards.
Bob had a voracious mind. He devoured volumes on history and physics, and practiced advanced mathematics as a hobby. During his illness, he found ways of sharing his lifelong pursuit of knowledge with his family: stargazing with Adele, teaching Anne about Einsteins theory of general relativity, and amassing a small, children's science library for his granddaughters from his Amazon app. As his Claremont High School classmates, whom he kept in touch with over the years, and his teenaged grandson, who adored him, would tell you: Bob was also just a great guy with a great sense of humor, who relished his time with family and friends.
The family invites donations in Bob's name to Mercy Corps (mercycorps.org). A Celebration of Life will be held at a future date to be announced.
Published in The San Diego Union Tribune on Sept. 2, 2018