Claremont High School Alumni Society
1911-2019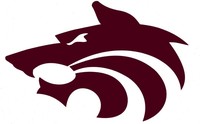 What's New? To Mrs. Hargrave and Your extended family - May i call You Katie ??
I grew up in Claremont, CA as well and have wonderful memories !
Reading "In memorium" is very sharing and portraying a full life lead by Randy and, of course,
Yourself and family to continue to "carry the torch" for all things Hargrave !
I was Class of 1964 and remember riding My bicycle around town and spotting Randy in
His brand- spanking- new 1957 Chevy BelAir - wow! He had it converted to a stick, as I recall,
the front suspension dropped, chrome reversed rims and the entire front end flamed !!
I was 12 years on this earth at the time and so impressed that I vowed to, one day, own My
first car and it would be the same color and model as Randy's '57 !! I moved out on My Own at 17
and by the time I got My drivers license at 18, I bought a '57 Belair i saw at the Mardi Gra at UCLA.
That was 1965 - took some time for Me to fulfil the promise to Myself. I, too, followed a path of
drag racing, muscle cars and one of the founders of the Z28 Club of Southern California & club racing
at Riverside Raceway! Thank You Randy, RIP- Erik Seineke in Prescott, AZ. meseineke@msn.com I loved the experience of being a part of something greater than the individual. Choir was a choice, and tryouts were intense! We performed at Bridges Auditorium for special occaisions and The Christmas Program was always well received and the most rewarding as well!! That time at Oakmont is always a memorable experience - until 6th grade. We were the first 6th grade class at Eleanor Daily Condit School - circa 1958 - the year My voice went into hormonal disaster !! Choir tryouts , once again, a solo that put Me "on the bench" !!
Tributes to Miss Corbeil are so compelling - She impacted many of Us in sharing Her passion with
ALL OF HER CHILDREN . Rest in peace!! Erik Seineke in Prescott, Arizona meseineke@msn.com Tricia was a friend. We were not close but we always got along well. I'm sorry to hear of her passing. I'm sure she would be greatly missed by those who knew her well. The best I can say was she was very nice and very smart!