Claremont High School Alumni Society
1911-2019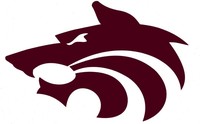 In Memory
Michael L. Horton - Class Of 1979 VIEW PROFILE
Oct 19, 1961 - Apr 20, 2007
---
My son and best friend, Michael L. Horton, age 45, of Upland, died April 20, 2007. Born on October 19, 1961 in Pasadena, California, Michael Horton resided in Upland from 1978 until his death from an unexpected illness.
Michael Horton was a board Member of the Upland Fire Foundation, serving as its treasurer. He was also a licensed Real Estate broker, a member of the Inland Valley Association of Realtors, California Association of Realtors, National Association of Realtors, Mortgage Bankers Association , Res Republica Society, donor member L.A. World Affairs Council, and other organizations. Michael was a dinner guest at the White House during Ronald Reagan's presidency. He also attended a private reception with Ross Perot. Michael was listed in Who's Who in America, Who's Who in the World, Who's Who in the West, Who's Who in California and Who's Who in Finance and Industry. Michael was an exceptional child, reading, writing, spelling and doing algebra at age 4. He was a brilliant scholar throughout his school years. He was named outstanding student and received academic and sports awards and scholarships. Newspaper articles noted Michael as an outstanding student at Claremont High with a 4.0 grade average. He attended Chaffey College for two years, received academic awards and scholarships and was honored several times for his academic achievement. Michael was on the Dean's Honor List at Claremont McKenna College, while at the same time running his own succesful NBB Services business. Former Senator Pete Wilson spoke at Michael's graduation. When Michael graduated in 1983 with a BA in Business Economics from Claremont McKenna College, he interviewed mortgage companies and selected Sycamore Financial Group. He quickly became its top loan officer and regional manager, developing a large clientele of consumers and Realtors. He implemented changes in mortgage loan processing, which were adopted and used by other companies. He also wrote "A Real Estate Professional's Guide to Mortgage Finance" in 1985 and authored and published a biweekly Mortgage Financial Newsletter. He created and taught educational workshops for Realtors. Michael founded Boulder Financial Corporation in December 1987. As the President and Chief Executive Officer, he accomplished his goals by streamlining the mortgage process so he could have more time to serve his clients and their families, friends and co-workers. Michael provided his clients with information and shared his vast knowledge so that they could make informed decisio ns regarding their finances, solve their credit problems and obtain real estate financing. He also, along with his mother, Mary Horton, founded Sandstone Realty Group and C-H-A-M-P-E-O-N. Michael was concerned about the lack of consumer rights and took active interest in legislative bills attendant to home ownership in common interest developments. Some of the consumer protections in California's Davis-Stirling Common Interest Development Act came from Michael and Mary. Their book about real property o wnership in homeowner associations will be published. They authored and published "The HOA Reporter," C-H-A-M-P-E_O-N's newsletter. Michael loved to play the drums. When at the piano, he played music originating from his soul on a scale comparable to renown composers. Michael began writing verse. During his memorial service, one of his writings," Eye of the Storm" (copyright 2000), will be read.
Michael was a brilliant and caring self-made man of vision with many talents, who enjoyed life. Each day, he took time to "smell the roses" in his garden. He was best known for his outstanding professional service, vast knowledge, trustworthiness, integrity, honesty, fair dealing, low key approach and willingness to give freely of his time to others and and his long work hours each day. He is also known for his fantastic memory, whenever clients called, even if he had not spoken with them in years, he instantly recalled where they worked, lived and all of their other information. Michael did not have to advertise, his business came from referrals of satisfied clients located all over California. His excellent reputation was even more widespread than he realized. Michael was truly a man of greatness, who, in simply living his life and conducting business his way, touched the lives of so many people in the most positive of ways. The world has lost one of its greatest men.
Michael Horton is survived by his mother, Mary L. Horton of Upland, his business partner and assistant, his father, Jerry Horton of Arling ton, Texas and his sister, Cheryl Burns of Mission Viejo, California, a niece and nephew, his adopted aunt Margo Morrison, Gladys Figueroa and friends. There will be a memorial service on Tuesday, May 1, 2007 at 7 p.m. at Stone Funeral Home, 355 East Ninth St., Upland, CA.
- Published in Inland Valley Daily Bulletin on Apr. 29, 2007
Click here to see Michael L.'s last Profile entry.