Claremont High School Alumni Society
1911-2020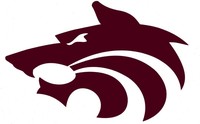 In Memory
Marion Jones (Gerber (& Streit)) - Class Of 1937 VIEW PROFILE
Feb 19, 1920 - Sep 21, 2004
---
Marion Jones (Streit) Gerber born February 19, 1920 in Pomona, California and raised in Claremont, California died on Sept. 21, 2004 in Seattle, Wash.
Daughter of Ernest and Veta Jones, sister of Helen and Elizabeth Jones. She attended Claremont High School (class of 1937) and graduated from Pomona College class of 1941.
Enlisted in the US Navy during WWII as a WAVE and achieved the rank of Lieutenant.
She married Hazen P. Streit in 1953 and they moved to La Mesa, Ca. in 1959 with their two children Jennifer and Jonathan.
In 1983 she married C.A. (Gerbie) Gerber.
She was a member of PEO, Las Hermanas, Colonial Dames and DAR.
She is survived by her sister, Helen Jones of Claremont, Ca., daughters Jennifer Streit of Seattle, Wash, and Nancy Overgaag of Redlands, Ca., son Jonathan Streit of Grand Canyon, Ariz., daughter-in-law Suzette Streit, son-in-law Richard Overgaag, grandchildren Christopher, Monique and Luke Streit, and Sara and Jarrett Overgaag.
A Memorial service will be held at St. Alban's Episcopal Church in El Cajon, Ca., Saturday, October 16, 2004.
Click here to see Marion's last Profile entry.