Claremont High School Alumni Society
1911-2020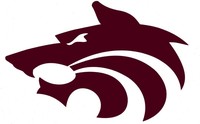 In Memory
Emily Burton Johnson (Miller) - Class Of 1937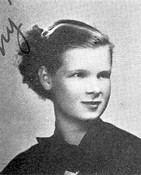 Emily Miller (nee Johnson) - Passed away in Santa Rosa on January 3, 2007 at the age of 87. Born in Pomona, Emily was the daughter of the late C.W. Johnson, Jr. and Genevieve Johnson. Her family owned and operated Johnson Bros. Citrus Growers in Claremont for many years.
A Claremont High School graduate in 1937, and a Stanford University graduate in 1941, she attained a degree in Political Science. During World War II, she served in the American Red Cross on both the home front and in the Philippines. She met her husband, the late Lt. Col. Robert F. Miller in San Francisco during the war, and they married in 1951.
Emily is lovingly survived by her daughters, Kathleen Miller Peix and her husband Manuel, and Carole Miller Hughes and her husband, P.W. Griffiths; grandchildren Brett Manuel Peix, Scott Robert Peix, Allison Michelle Hughes, Rachel Genevieve Hughes, and John Griffiths Hughes. She also leaves numerous nieces, nephews and cousins.
Emily and Robert lived in Europe and many places in the U.S. while Robert served with the Armed Forces. All her life she loved traveling the world, playing golf and summers at her Newport Beach home. A devoted wife, mother and grandmother, she was also an active member of her community. She was Past President of the Altar Guild of St. Paul's Episcopal Church in Pomona, and Past President of the Crippled Children's Society of Pomona. To be closer to her family, she moved to Santa Rosa in 1998. She was known and beloved by many for her kind and gentle nature, and she will be dearly missed.
A Memorial Service celebrating Emily's life was held on Saturday, January 6, 2007 in the Chapel at Spring Lake Village in Santa Rosa. Inurnment will be at a later date in Pomona Valley Memorial Park.
~Published in the Press Democrat on January 9, 2007