Claremont High School Alumni Society
1911-2017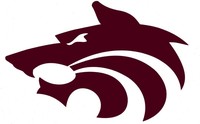 In Memory
Donald Carnegie McKenna - Class Of 1925 VIEW PROFILE
Oct 10, 1907 - Nov 26, 1997
---
Donald Carnegie McKenna; Helped Found College in Claremont
November 27, 1997|MYRNA OLIVER | LA TIMES STAFF WRITER
Donald Carnegie McKenna, a founder of and major donor to what became Claremont McKenna College, died Wednesday at 90.
McKenna, also a businessman and breeder of champion Arabian horses, died at his home in Laguna Beach after a stroke, college spokesmen said.
The philanthropist's engrossment with the Claremont Colleges began as a teenager when his father, Pennsylvania steel metallurgist A.G. McKenna, moved the family to that city in eastern Los Angeles County and "started amusing himself with the [Pomona] College," the first in the six-institution complex.
The elder McKenna, concerned that faculty members were forbidden to smoke in public, began inviting them for "Wednesday Evenings" at the Claremont Inn with cocoa and cigars. Later, after a classmate of his son Philip complained that he had never spoken to a faculty member, students were added to the gatherings.
"I remember an anthropologist just back from Mexico talking about the fertility rites among the tribes--I remember I was a high school student and my eyes were really popping," Donald McKenna told The Times in 1980. "I learned more there than I did in college."
In the mid-1940s, McKenna helped raise the initial $88,000 and organize a business and public affairs college for returning servicemen ready to study under the GI Bill. Claremont Men's College officially opened in 1946 as one of the growing number of adjacent campuses. McKenna was a member of the founding board of trustees and remained active in guiding the institution throughout his life.
Trying to replicate his father's "Wednesday Evenings," which he once described as "kind of intellectual barroom brawls," McKenna sought to establish an atheneum at Claremont in the 1970s. He started the dining and discussion group in the former home of a college president.

But in 1980, he donated $2 million, which combined with $1 million from his brother Philip's foundation covered half the cost of what became the Marian Miner Cook Athenaeum complex. Cook was another major donor.

A year later, the board of trustees renamed the institution that McKenna helped create as Claremont McKenna College in his honor. The new name was instituted five years after women were first admitted to the once all-male school.

McKenna also established the McKenna Merit Scholarship program, the McKenna Professorship in Asian Economics, the McKenna International Internship program and McKenna Auditorium.

He was a Phi Beta Kappa graduate of Pomona College, earned a master's degree in English literature from what was then the Claremont Graduate School and studied toward a doctorate at Harvard University.

He worked with brother Philip to create Kennametal Inc., a major steel cutting and mining manufacturer and distributor based in Latrobe, Pa., and became chairman of the board. He also helped develop what began as the Pomona Pump Co. in the Pomona Valley.
Click here to see Donald Carnegie's last Profile entry.