Claremont High School Alumni Society
1911-2019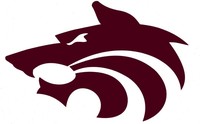 In Memory
Peter Joel Oliver - Class Of 1979 VIEW PROFILE
Sep 14, 1961 - Jan 5, 2010
---

Former Claremont resident Peter Joel Oliver died unexpectedly of apparent natural causes at his home in Atascadero on January 5, 2010. In the midst of his usual morning routine that day, he was looking forward to a great new year, cherishing the opportunity of renewed friendships after attending his 30th high school reunion last September, the same week he was celebrating his 48th birthday.
"I saw a lot of friends that I hadn't seen in a while," Mr. Oliver had said at the time, "that really gave my heart some inspiration."
"How sweet a man our Pete Oliver was—his journey here on earth has ended, we live now with our memories, and Oh! How precious they are," remarked longtime friend Lisa Julian-Dossey.
Friends and family remember Mr. Oliver as a lovable, energetic guy with a warm heart, always ready with a joke and a caring smile.
"What a smile he had! Peter was never afraid to show his feelings," said his mother, Janette DuFresne Hopper. Fellow members of his swim team recalled his enthusiasm and spunk, and longtime friends spoke of weekly phone calls where his sincerity and concern was heartfelt and genuine.
"He was one of those guys that made you feel like you could just be yourself!" said Alana Negrey Kelly, a childhood friend.
Born in Santa Cruz on September 14, 1961, Mr. Oliver lived most of his life in California. When his family relocated to Claremont from El Paso, Texas in 1970, he had no trouble making friends in his new hometown. With his parents and 4 older siblings, he enjoyed family campouts in the Sierras where they delighted in activities such as hiking, swimming, snow skiing and exploring around Camp Nelson, a favorite destination.
By the time he reached high school, Mr. Oliver was an avid swimmer, competing on the Claremont High School swim and water polo teams all 4 years. When not in the pool, he could be found in the gym after school, pinning opponents to the mat as a member of the wrestling team. He enjoyed music, played drums and loved to jam over the years with his many musician friends.
After graduating from high school in 1979, Mr. Oliver went on to study at Whitworth College (now University) in Washington and Cuesta College in San Luis Obispo County where he resided for most of his adult life.
For the last 12 years, Mr. Oliver was employed by the Leo Tidwell Excavating Corporation. It was during this time that he met Denise Pulsifer, whom he married in 1996. A proud and dedicated stepfather to her 3 children—Diane, Johnny and Connie—Mr. Oliver became a steadfast and loving companion and a dedicated caregiver for his wife throughout her long battle with cancer, which culminated in her death in 2005.
Mr. Oliver's mother shared that he had said he always wanted to have "lots and lots of kids." Though this wish remained unfulfilled, he was a fun-loving uncle to his many nieces and nephews. His sense of humor was constantly evident, even when naming his pet dachshund "Big Dog."
Mr. Oliver is survived by his father, Dr. James Oliver and his wife Audrey of Lake San Marcos; his mother, Janette D. Hopper and her husband William of Templeton; his sisters, Judith VanDerWoude of Italy and Victoria Wintering of Chino Hills; his brothers, Michael Oliver and his wife Natalie of Thousand Oaks and John Oliver of Templeton; his 10 nieces and nephews; and his 4 step-siblings. He was preceded in death by his wife, Denise; his maternal grandparents, Ronald and Florence DuFresne; and his paternal grandparents, Stanley and Ida Oliver.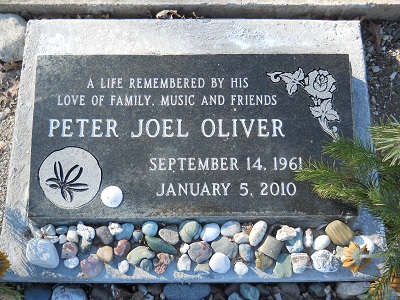 Templeton Cemetery - Templeton, CA
Click here to see Peter Joel's last Profile entry.