Claremont High School Alumni Society
1911-2020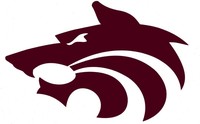 In Memory
John Louis Woodrum - Class Of 1953 VIEW PROFILE
March 3, 1934 - July 10, 2010
---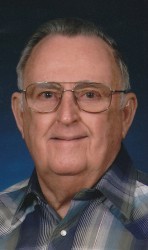 John Louis Woodrum passed away on Saturday July 10, 2010 in Lake Havasu City at the age of 76.
Woody, as he was known to his family and many friends was born on March 3, 1934 in Springfield, Illinois to Jesse and Mabel (Booker) Woodrum.Following high school graduation at the age of 17, Woody joined the United States Navy, proudly serving his country during the Korean War. He was honorably discharged on February 25, 1955 and served an additional five years in the Naval Reserves. Upon return to civilian life, Woody went to work for Convair in Pomona, CA. He also worked part-time for Cole Ambulance and was also a member of the Claremont Police Department Reserves. Woody then went to work for Martin Marietta in Santa Maria, CA as a quality control inspector working on the missiles. The family was then transferred to South Dakota to help construct the missile silos. Woody returned to California in 1962 and began a career with the Pismo Beach Police Department. He retired from the police department after 20 years of service as a Sergeant. Not one to settle down, Woody went to work for Lockheed at Vandenburg Air Force Base on the space shuttle program once again as a quality control inspector. One of his biggest thrills was going to Edwards Air Force Base when the shuttles landed there and was part of the recovery team.
Woody loved flying, becoming a licensed pilot, boating, fishing, fresh water as well as deep sea fishing and riding his motorcycle. He basically enjoyed the outdoors. One thing Woody will be remembered for were the camping trips with his family and also taking other kids along, to teach them to water ski and enjoy the outdoors. On the many camping trips, he would pull out his guitar and sing old gospel music and country songs. Many of the kids he introduced to camping and the outdoors stayed in touch with Woody through the years. He was a people person, an animal lover and loved to Bar-B-Que with his family and his many friends he made over the years. Those closest to him knew him as "Papa" and "Papa Ona".
Among the many clubs and organizations he belonged to were the Oceano Elks Club, to which he was a charter member, the Floyd B Parks Association which was the ship he was assigned to while in the Navy, the American Legion, National Rifle Association, Tin Can Soldiers, Aircraft Owners and Pilots Association and Calvary Baptist Church.
Woody and his wife Margo moved to Lake Havasu City 22 years ago from Pismo Beach.Woody is survived by his loving wife of 58 years, Margo Woodrum, son Larry Woodrum of Lyons, CO, daughter Terri Duque and her husband Bernard of Oceana, CA, daughter Sherri Hathaway and her husband Andy of Fresno, CA, brother Robert Woodrum (CHS 1955) of Sun City West, AZ. Grandchildren Nicole Miller, Larry John Woodrum, Amber Hensleit, Ashley Marshall, Curtis Hathaway, Trina Woodrum and John Kyle Hathaway; Great Grandchildren, Faith Marie, Eric, Carlie, Landon, Andrew, Amara, Curtis Clay, Maddox, Boston John, Kylie, Nathan Glen, Victoria Page, Breydon Louis and 2 on the way, as well as many nieces and nephews and lots of loving and caring friends. He was preceded in death by his parents Jesse and Mabel Woodrum and his younger brother, Richard Woodrum (CHS 1960).
Visitation will be held on Sunday July 18, 2010 from 6:00 to 8:00 PM at Lietz-Fraze Funeral Home. Funeral services will be held, also at Lietz-Fraze Funeral Home, on Monday July 19, 2010 at 10:00 AM. Pastor Chet Anderson will offer words of comfort and reassurance. Military honors will be conducted by American Legion Post 81 and VFW Post 9401. Interment will follow at Lake Havasu Memorial Gardens. In lieu of flowers, donations may be made to the Polidori House, 1970 Bahama Ave, Lake Havasu City, AZ 86403.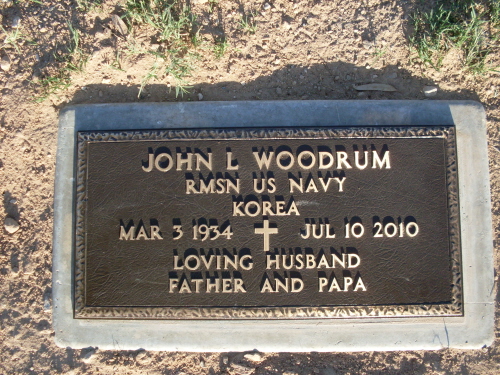 Lake Havasu Memorial Gardens,

Lake Havasu City, Arizona (Plot: Blk 57 Lot 6 Sp 5)
Click here to see John Louis' last Profile entry.