Claremont High School Alumni Society
1911-2020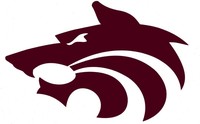 In Memory
John Lee "Jack" Pitzer - Class Of 1953 VIEW PROFILE
Feb 6, 1935 - Mar 13, 2006
---
Pitzer, businessman and citrus grower, died Monday, March 13, at The Norris Cancer Center of U.S.C. He was 71.
Mr. Pitzer was born February 6, 1935, at Pomona Valley Community Hospital. He was the son of Clifford and Leila Sheets Pitzer and grandson of Lee and Blanche Pitzer, all Claremont citrus growers.
Jack, as he was known to all, earned his college degree at Cal Poly Pomona in 1956. It was the local campus' first graduating class. He majored in chemistry and citrus production and made his career in the area of agricultural chemicals and later, nutritional products. He was a founding partner of B. & C. Nutritional Products, located in Vista. Mr. Pitzer was always a citrus grower. He planted his first grove, five acres on Base Line Road, while still in college. In 1961 he built his first home there. He later purchased a large ranch in Mecca, California, which he replanted with several new tangerine varieties. Mr. Pitzer loved to travel, and with his family drove through most of the U.S.A. He and his wife Paula often traveled abroad, and he especially enjoyed their trips to the British Isles to play golf. He was a long-time supporter of the Los Angeles Philharmonic Orchestra, the Red Cross and the Rancho Santa Ana Botanic Garden.
He is survived by his wife, Paula, to whom he was married for 46 years, his son, Kurt Pitzer of New York, and his daughter and son-in law Paige and Michael Mc Bride of Montana. He is also survived by his mother-in-law, Ruth H. Goodrich of Claremont. He will also be missed by his sister and brother-in-law, Patricia and Ralph Lautmann, and his brother-in-law, John B. Goodrich, several cousins, and many friends.
A memorial service will be held on Friday, March 17, at 3:30 p.m. at the Kingman Chapel of the United Church of Christ, Congregational in Claremont. In lieu of flowers, donations may be made to the Rancho Santa Ana Botanic Garden (1500 N. College Avenue, Claremont). Todd Memorial Chapel, Pomona, is in charge of arrangements.
~ Published in Inland Valley Daily Bulletin on Mar. 16, 2006
Click here to see John Lee "Jack"'s last Profile entry.